How important is environmental and socio-cultural sustainability in times of economic recession?
In the mist of COVID-19 the travel and tourism industry technically came to a stop. We are facing unprecedented challenges. However, while many question the future of the industry others see an opportunity to "build back better". How can we build a more sustainable and resilient industry while struggling to maintain daily operations?
A world with limited movement
The pandemic has undoubtedly given us the time and space to rethink the way our industry operates. Residents have regained their neighborhoods, the air quality improved and natural areas could rejuvenate. We could experience a world with limited movement. A scenario hardly imaginable prior to COVID-19. While in certain aspects, the natural environment has benefitted from the crisis and destinations under severe pressure could breathe again, the economic and social impacts are serious and far-reaching.
Consequences for tourism
The pandemic has proved the interconnectedness of the various segments within the sector as well as the spillover effects on other economic sectors. Some of the consequences of the current situation are:
Companies filing for bankruptcy or struggling to stay in business
Rising unemployment rates directly or indirectly linked to tourism
Reduced revenue from tourism related services (e.g. for infrastructure maintenance etc.)
Cuts in funding for the most vulnerable ecosystems (tourism is often a main source of revenue for wildlife and heritage conservation)
Tourism is an industry that provides job opportunities for the most vulnerable groups such as youth, women or unskilled workers. With travel being extremely limited the livelihood of these very groups are in danger.
Possible avenues for tourism research
Therefore, pressing questions arise that call for further research:
How can we focus on the, otherwise very important aspects of sustainability, while our industry is trying to survive?
Will tourism stakeholders be eager to increase volumes by all means after the travel restrictions have been lifted, even putting aside earlier efforts to increase environmental and socio-cultural sustainability?
Are we going to try to revive the economy at all costs?
Or can boosterism policies go hand in hand with sustainability efforts?
Will travelers, who have been locked up now for a year be more conscious about their environmental footprint, or will they jump on the first plane when possible?
How can public authorities assist with the fast revival of the economy while ensuring long-term sustainability?
Can we expect the private sector to be socially and environmentally responsible at times when they can barely take responsibility for the livelihood of their own employees?
Cooperation is key
Undoubtedly the challenge is big and one that cannot be faced by stakeholders on their own. Our industry is trying to survive in the here and now, while trying to think about future generations. Cooperation and trust among those involved with the travel and tourism industry (be it public, private, third sector or cross-sectoral cooperation) is now more important than ever.
Would you like to cooperate with us on a research initiative to future-proof the tourism industry? Contact Bernadett Papp to share your ideas.
1 å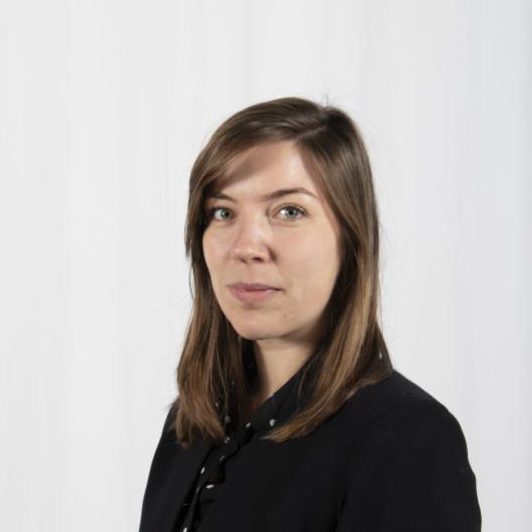 Ask your question to Bernadett
Bernadett can help you with strategic destination management.